NATIONAL THEATRE LIVE
2018 selection
Gli spettacoli teatrali dal West End londinese in versione originale sottotitolata in inglese
Esclusiva nazionale, solo al Cinema Tiberio di Rimini
Theatre from London West End in original version, subtitled in english
Exclusive national, only at Cinema Tiberio.
Biglietteria: € 10 – € 8
Agevolazioni per scuole e gruppi, previa prenotazione.
Domenica 28 gennaio 2018
ore 20.00
AMADEUS di Peter Shaffer
Regia di (Directed by) Michael Longhurst
Con (Starring) Lucian Msamati (Amadeus), Adam Gillen (Mozart)
Durata 180 minuti (incluso intervallo)
Running time: 3 hours including interval
Lucian Msamati (Luther, Il trono di spade) interpreta Salieri nel celebre testo di Peter Shaffer nell'allestimento del National Theatre con accompagnamento musicale dal vivo della Southbank Sinfonia.
Wolfgang Amadeus Mozart, esuberante giovane prodigio, arriva a Vienna, capitale musicale del mondo, ed è determinato a far colpo. Il compositore di corte Salieri, sbalordito dal genio del nuovo arrivato, ha il potere di promuovere il suo talento o distruggerne la fama. L'ossessiva gelosia nei confronti del rivale lo spinge ad iniziare una guerra con Mozart, con la musica e, infine, con Dio.
Vincitore di numerosi Olivier e Tony Awards, dal suo debutto al National Theatre nel 1979, Amadeus è noto anche per la versione cinematografica di Milos Forman del 1984, vincitrice di ben otto premi Oscar.
---
Lucian Msamati (Luther, Game of Thrones, NT Live: The Comedy of Errors) plays Salieri in Peter Shaffer's iconic play, from the National Theatre, and with live orchestral accompaniment by Southbank Sinfonia.
Wolfgang Amadeus Mozart, a rowdy young prodigy, arrives in Vienna, the music capital of the world – and he's determined to make a splash. Awestruck by his genius, court composer Antonio Salieri has the power to promote his talent or destroy his name. Seized by obsessive jealousy he begins a war with Mozart, with music, and ultimately, with God.
After winning multiple Olivier and Tony Awards when it had its premiere at the National Theatre in 1979, Amadeus was adapted into an Academy Award-winning film.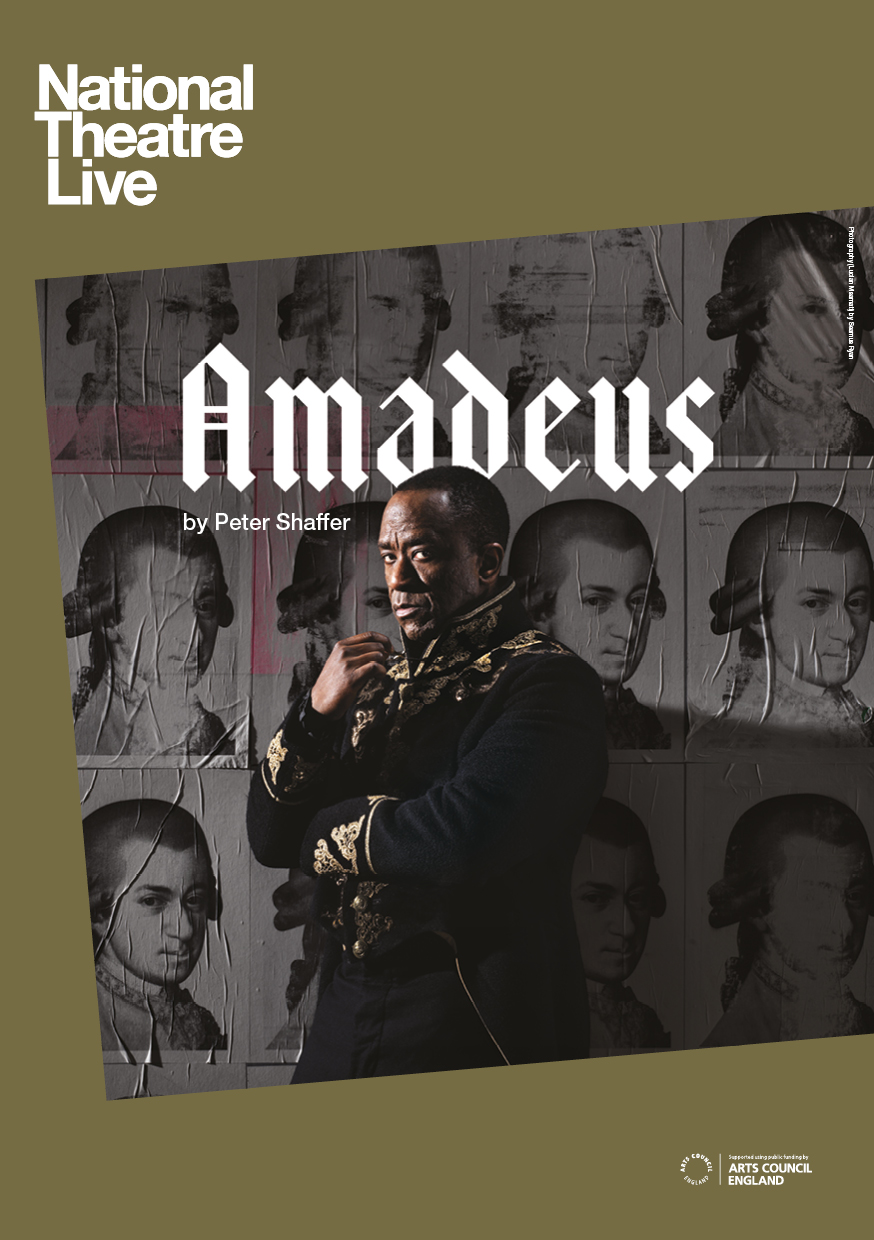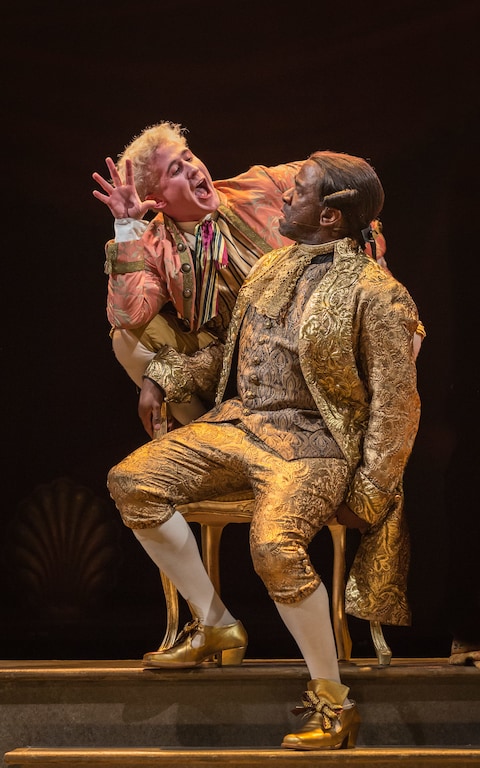 Domenica 25 febbraio 2018
ore 20.00
PETER PAN di J.M.Barrie
Regia di (Directed by) Sally Cookson
Durata 150 minuti (incluso intervallo)
Running time: 2 hours and 30 minutes including interval
Registrato dal vivo al National Theatre ecco la più recente versione teatrale della celebre storia di J. M. Barrie, amata in tutto il mondo. Tutti i bambini crescono: tranne uno… Quando Peter Pan, il capo dei Bambini Sperduti, perde la sua ombra, la caparbia Wendy viene in suo aiuto per riattaccarla. Per ringraziarla Peter invita Wendy all'Isola che non c'è, dove li attendono la Fata Campanellino, Giglio Tigrato ed il vendicativo Capitan Uncino. Una delizia per bambini e grandi che si sentono ancora bambini, una meravigliosa ed innovativa produzione diretta da Sally Cookson, coprodotta con l'Old Vic theatre di Bristol.
---
All children, except one, grow up…
Captured live at the National Theatre, a recorded performance of JM Barrie's much-loved tale screens in cinemas.
When Peter Pan, leader of the Lost Boys, loses his shadow, headstrong Wendy helps him to reattach it. In return, she is invited to Neverland, where Tinker Bell the fairy, Tiger Lily and the vengeful Captain Hook await.
A delight for children and adults alike, Sally Cookson (NT Live: Jane Eyre) directs this wondrously inventive production, a co-production with Bristol Old Vic theatre.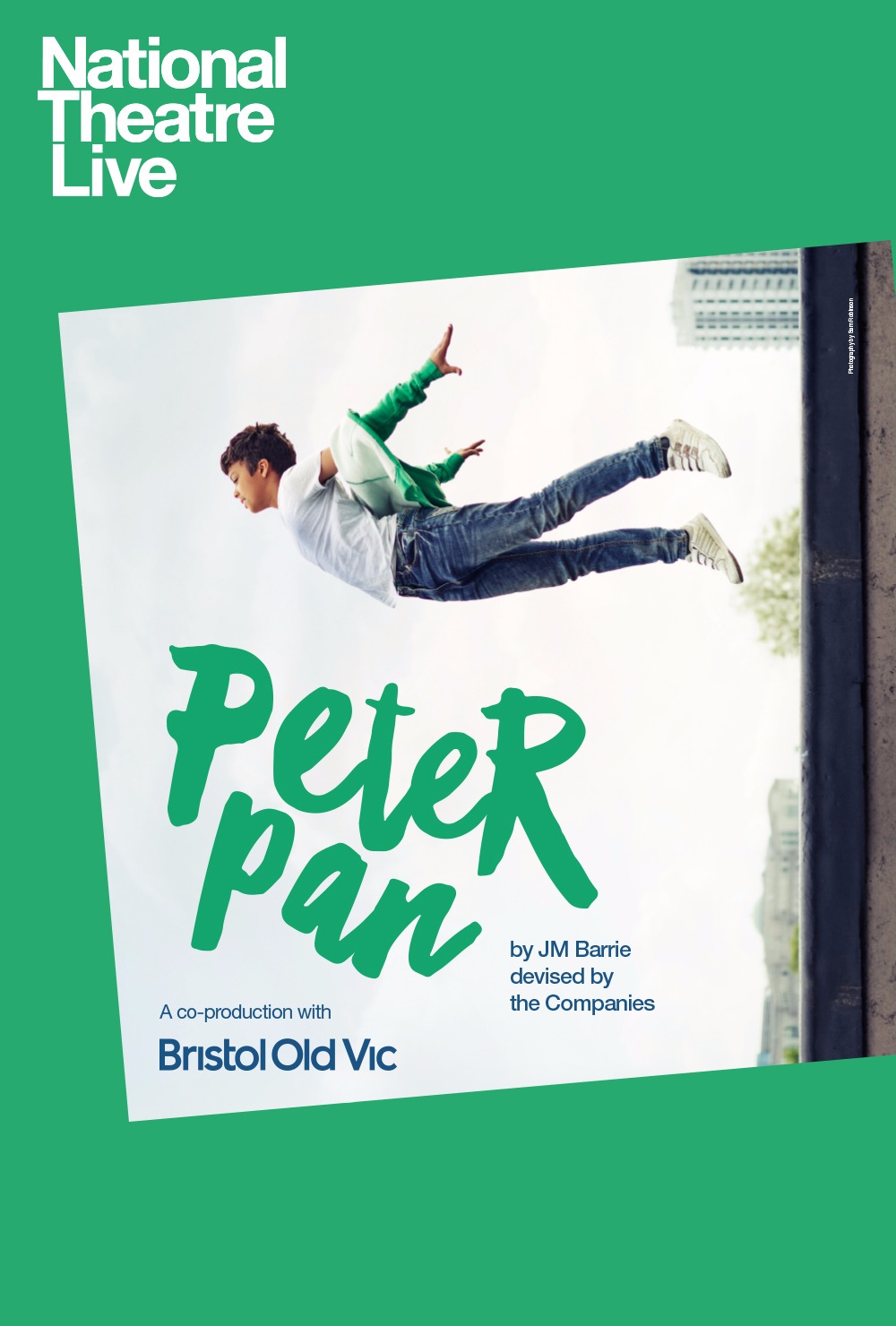 Domenica 25 marzo 2018
ore 20.00
ROSENCRANTZ AND GUILDERSTEIN ARE DEAD di Tom Stoppard
Regia di (Directed by) David Leveaux
Con (Starring) Daniel Radcliffe, Joshua McGuire, David Haig
Edizione dei 50 anni all'Old Vic di Londra
The 50th anniversary production at the Old Vic
Durata 150 minuti (incluso intervallo)
Running time: 2 hours and 30 minutes including interval
Daniel Radcliffe, la star di "Harry Potter", assieme a Joshua McGuire e David Haig, interpreta la brillante e divertente commedia di Tom Stoppard nell'allestimento curato da David Leveaux all'Old Vic di Londra per celebrare i 50 anni della commedia, testo che rese celebre l'allora giovane autore Tom Stoppard.
Con lo sfondo della vicenda dell'Amleto shakespeariano i due personaggi minori di Rosencrantz e Guilderstein qui diventano protagonisti, con la possibilità di conoscere meglio le loro personalità e le loro storie, mentre si consuma la tragedia nel castello di Elsinore.
---
Daniel Radcliffe (Harry Potter, The Woman in Black), Joshua McGuire (The Hour) and David Haig (Four Weddings and a Funeral, The Witness for the Prosecution) star in Tom Stoppard's brilliantly funny situation comedy.
David Leveaux's new production marks the 50th anniversary of the play that made a young Tom Stoppard's name overnight.
Against the backdrop of Hamlet, two hapless minor characters, Rosencrantz and Guildenstern, take centre stage.  As the young double act stumble their way in and out of the action of Shakespeare's iconic drama, they become increasingly out of their depth as their version of the story unfolds.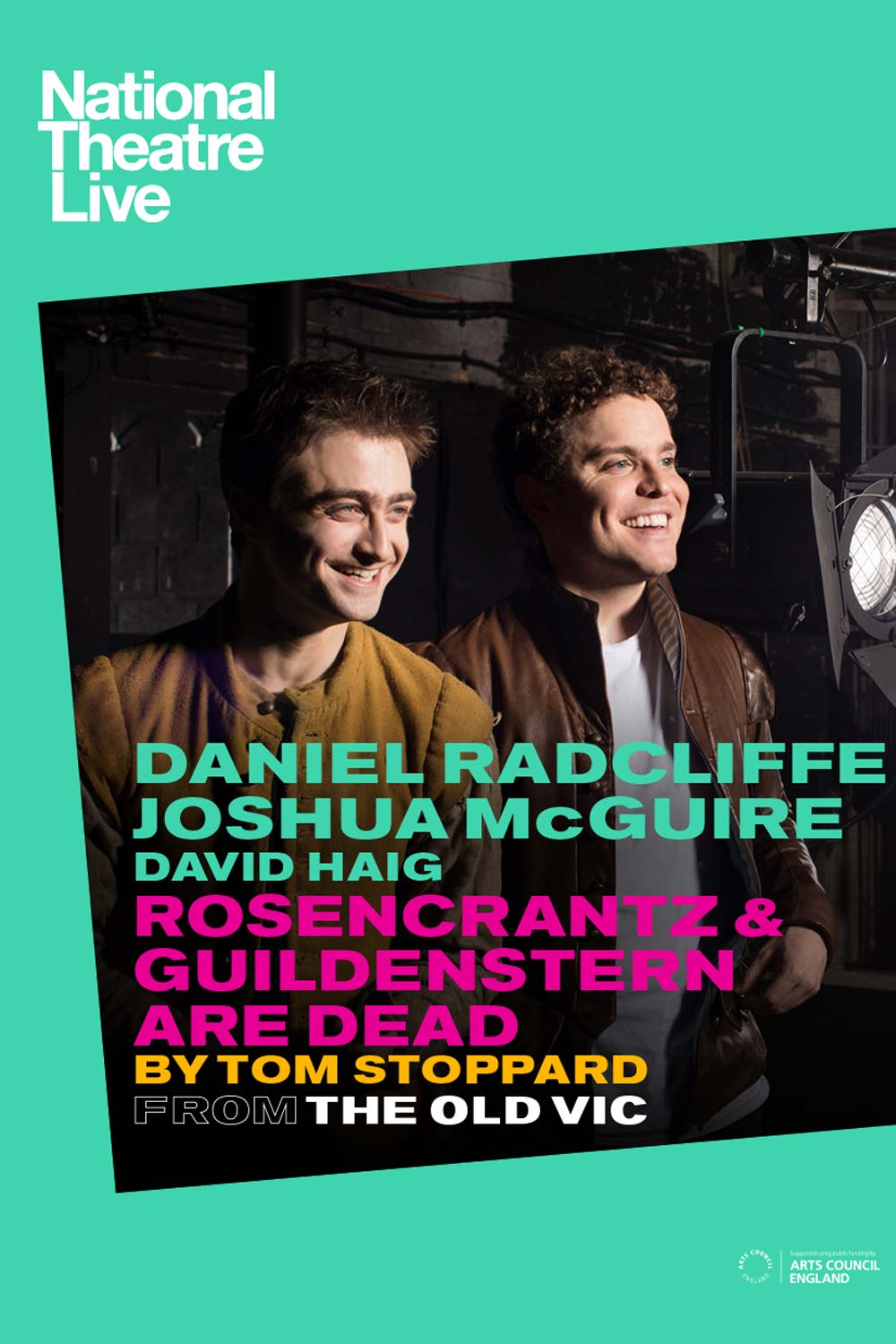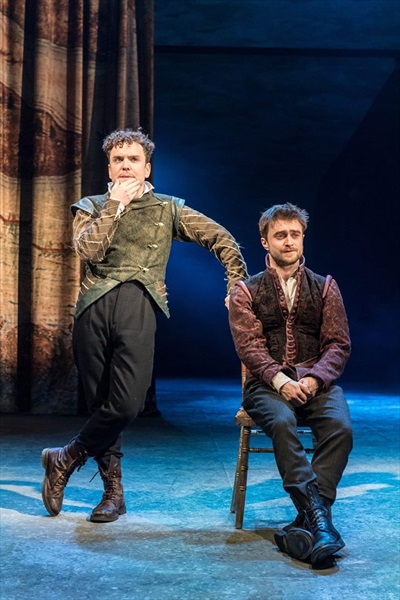 Domenica 29 aprile 2018
ore 20.00
FOLLIES
Libretto di (Book by) James Goldman
Musica e testi di (Music and Lyrics by) Stephen Sondheim
Regia di (Directed By) Dominic Cooke
Con (Starring) Imelda Staunton, Tracie Bennett
Durata 135 minuti (senza intervallo)
Running time: 2 hours and 15 minutes no interval
Il leggendario musical di Stephen Sondheim, autore pluripremiato per i suoi musical come "A Little Night Music", "Sweeney Todd" e "Sunday in the Park with George", arriva per la prima volta sul palcoscenico del National Theatre.
New York, 1971: c'è una festa sul palco del Weismann Theatre, prossimo alla demolizione. Trent'anni dopo il loro ultimo spettacolo le Ragazze Follies si ritrovano per un brindisi, per intonare qualche canzone e per scambiarsi qualche piccola bugia su loro stesse.
Un trio di attrici di prim'ordine interpreta il gruppo delle magnifiche "Follies" in questa scintillante nuova produzione, con un cast di 37 elementi e un'orchestra di 12 musicisti.
---
Stephen Sondheim's legendary musical is staged for the first time at the National Theatre.
New York, 1971. There's a party on the stage of the Weismann Theatre. Tomorrow the iconic building will be demolished. Thirty years after their final performance, the Follies girls gather to have a few drinks, sing a few songs and lie about themselves.
Tracie Bennett, Janie Dee and Imelda Staunton play the magnificent Follies in this dazzling new production. Featuring a cast of 37 and an orchestra of 21, it's directed by Dominic Cooke (The Comedy of Errors).
Winner of Academy, Tony, Grammy and Olivier awards, Sondheim's previous work includes A Little Night Music, Sweeney Todd and Sunday in the Park with George.